Your engagement ring is a symbol of love and commitment, and, likely, one of your most treasured possessions. Keeping it clean and sparkling is essential to showcase its beauty and value. Here's a comprehensive guide on taking care of that special piece.
The Importance of Regular Cleaning
An engagement ring is worn daily, making it susceptible to dirt, oils, and everyday grime. Regular cleaning not only preserves its shine but also ensures the longevity of the setting and the stone. A buildup of residues can degrade the metal or loosen the gemstones over time. By maintaining your ring's cleanliness, you also ensure that its value is preserved, whether sentimentally or monetarily. It's not just about aesthetics; it's about cherishing the love it represents.
Safe Cleaning Methods and Materials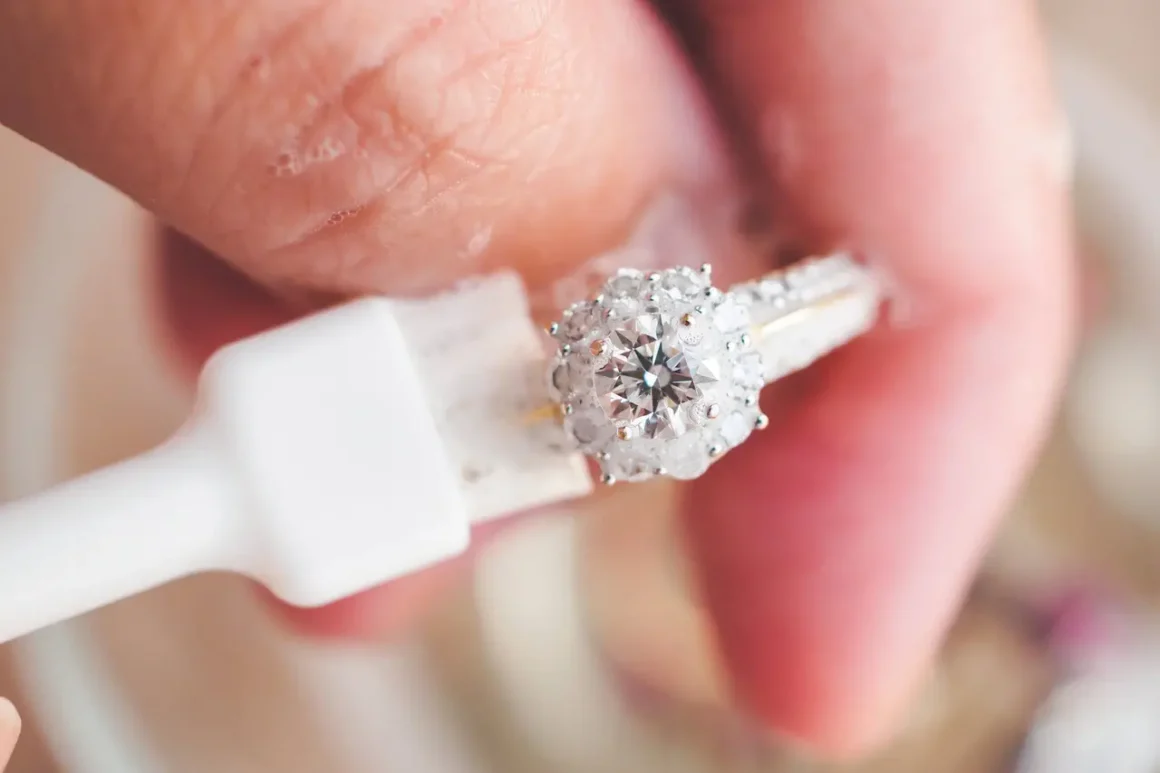 When cleaning your engagement rings, always opt for mild solutions. Warm soapy water using a gentle dishwashing soap is often sufficient. Avoid using harsh chemicals or abrasive materials. A soft toothbrush can help get into those tiny crevices. For gemstones like diamonds, consider using an ammonia-based solution for that added sparkle. Always rinse thoroughly with water and dry with a lint-free cloth.
DIY Cleaning at Home
Cleaning your ring at home is both easy and efficient. Here's a simple method:
Soak: Immerse your ring in a mixture of warm water and a few drops of mild dish soap for about 20-30 minutes.
Brush: Using a soft-bristle toothbrush, gently brush the stone and the setting.
Rinse & Dry: Rinse under warm running water and pat dry with a soft, lint-free cloth.
Remember, this method is suitable for most rings but always refer to your jeweler's advice for specific stones and settings.
Professional Cleaning Services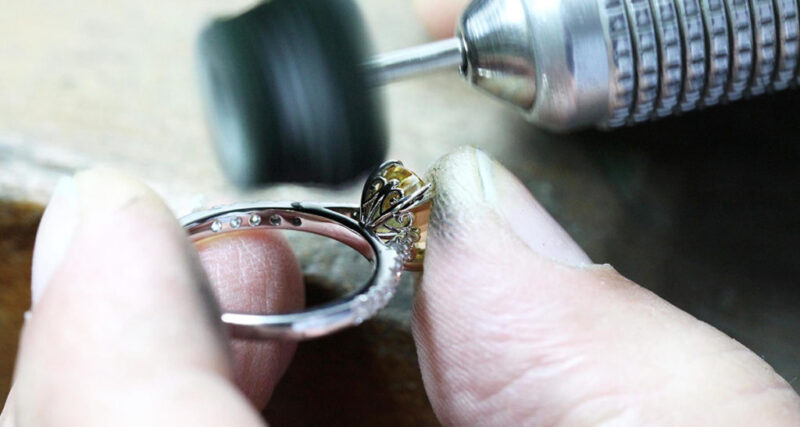 While DIY methods work for regular maintenance, it's beneficial to have your ring professionally cleaned at least once a year. Jewelers use ultrasonic cleaners that produce sound waves to dislodge particles. They'll also inspect the setting and stones for any damages or loose components. Consider this an annual 'health check' for your ring.
Avoiding Common Mistakes
Be wary of these common cleaning pitfalls:
Avoid Harsh Chemicals: Bleach and other strong cleaners can damage or discolor the metal.
Steer Clear of Abrasives: Abrasive substances can scratch metals and gemstones.
Temperature Extremes: Sudden temperature changes can cause some stones to crack. Always use lukewarm water.
Storing Your Engagement Ring
When not wearing your ring, store it in a soft fabric pouch or a lined jewelry box to prevent scratches. It's wise to keep it away from other jewelry pieces, as they can rub against each other, leading to potential damage. If traveling, use a dedicated ring box or pouch.
Maintaining the Sparkle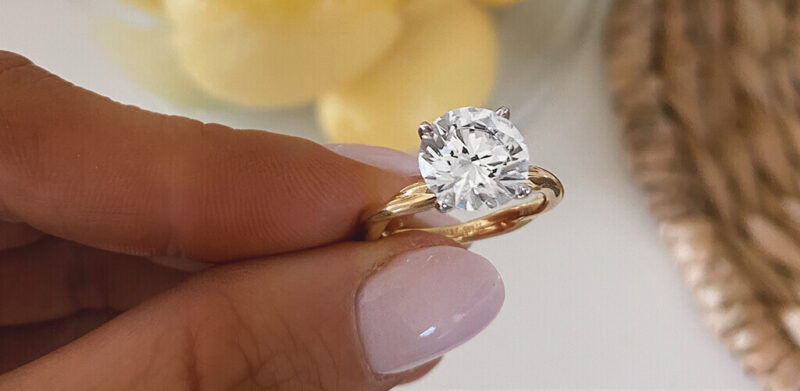 Maintaining the sparkle isn't just about cleaning. Avoid exposing your ring to lotions, perfumes, or harsh chemicals. It's advisable to remove your ring during strenuous activities or tasks that could lead to damage. Regular check-ins with your jeweler can also help maintain its brilliance.
Troubleshooting Tips for Stubborn Stains
For stubborn stains:
Lotions & Creams: Soak longer in the warm soapy water before brushing.
Grease: Use a solution of warm water and a few drops of ammonia. Soak, brush gently, rinse, and dry.
Cosmetics: Wipe with alcohol pads and then rinse with warm water.
In conclusion, your engagement ring deserves all the love and care you can offer. With regular cleaning and maintenance, your symbol of love will remain as radiant as the day you first wore it.